December 21, 2017

Downtown, Red Deer

The Scott Block, 4816 50 Ave, Red Deer, AB T4N 4A3
Dishing up Social Media!
Join us for our special CHRISTMAS EDITION of SMBRD! Hear from our Restaurant Panelists – Rieley Kay of Cilantro & Chive, Ryan Curtis of Famoso Red Deer, and Estie van der Berg of Stella Bean Sweets! We'll talk engagement, the ups, the downs, and the lessons along the way.
---
DATE AND TIME
Thursday, December 21, 2017

8:00 AM – 10:00 AM MST
LOCATION
The Scott Block Theatre
4816 50th Avenue

Red Deer, AB
---
About our Panelists:

Ryan Curtis – Famoso Red Deer
Ryan spent his teenage years working in restaurants. He left the industry when he was in his early twenties and like many before him, vowed to never return! After falling in love with Famoso's pizza at their original Jasper Avenue location, his entire family decided they were tired of driving to Edmonton to get pizza and got in touch with the brand to bring Famoso and the fresh authentic taste of Neapolitan pizza to Red Deer.
Rieley Kay – Cilantro & Chive
In February 2012 Rieley (and his amazing wife) opened Cilantro and Chive, an 80 seat restaurant, in Ponoka. In 2015 they relocated to their current location in the heart of downtown Lacombe. Over time the menu has changed and so has the location, but their commitment to sourcing locally and keeping the menu fresh has not.
Receiving recognition from The Globe and Mail, Buzzfeed and Expedia, Cilantro and Chive has grown from the first day they opened their doors, through word of mouth and a solid social media presence.
Estie van der Berg  – Stella Bean Sweets
Estie and her husband (Jessie) opened Stella Bean Sweets May 2017 just 4 days after getting married. Estie was a home baker who believed Red Deer needed a new style of Bakery. When an opportunity Downtown Red Deer arose, She left her job as a Dental Hygienist and traded her tools for cakes!
With the support of Red Deer Estie has created a homey French style cafe with high end pastries and High Tea events. This is just the beginning for this couple – as they are excited to expand their menu and bring even more ideas to the cafe in the new year!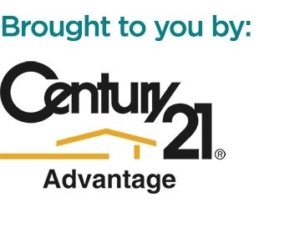 Breakfast Sponsor:                           Location Sponsor: