November 17 - December 24, 2017

Westerner Park, Red Deer

$25.25 RAD Pass (1 gate admission and 1 ride all day)

$16.20 BUDDY Pass (3 gate admission)

Family Friendly
Westerner Days for the first time EVER is going on sale before Christmas!
For a limited time only get your Ride All Day (RAD) and BUDDY passes for Westerner Days starting on Nov 17 at 10:00 am until Dec 24 at midnight (11:59pm).
Introducing the new BUDDY pass, which includes 3 gate admission for any day of the Fair. Use this pass to get yourself and two other friends and/or family into the Fair, or come any 3 days during Westerner Days yourself! The BUDDY pass is 40% off during this limited time at a sale price of $16.20 (savings of $19.80).
RAD Passes are also on a 40% off special at a sale price of $25.20 (savings of $16.80).
This is a great Christmas present for any friend or  family member! Why not save too by getting yourself a pass this year in advance!
Ticket information will be release shortly.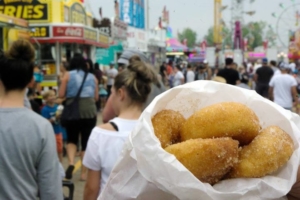 Photos were taken by Remember When Pictures!