February 15 - March 2, 2019

Westerner Park, Red Deer
2019 Canada Winter Games | Jeux d'hiver du Canada 2019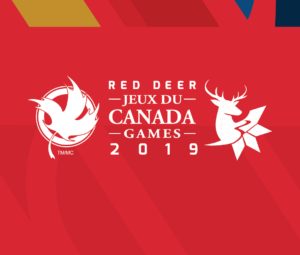 From February 15 until March 2, 2019, Red Deer and central Alberta will welcome the nation for the 2019 Canada Winter Games.
Featuring 19 sports, over 150 events and a major arts and cultural festival, the 2019 Canada Winter Games will welcome up to 3,600 athletes, managers and coaches and more than 20,000 visitors.
The 2019 Games will be the largest event ever hosted in Red Deer and central Alberta and one of the largest events to be hosted in Alberta in over three decades, since the 1988 Calgary Olympics.
Tickets available here.
–
En février 2019, des milliers d'athlètes et de spectateurs se rendront à Red Deer pour les Jeux d'hiver du Canada 2019.
Avec la tenue d'épreuves dans 19 disciplines sportives différentes, de plus de 150 évènements et d'un festival culturel d'envergure, les Jeux d'hiver du Canada 2019 accueilleront quelque 3 600 athlètes, gérants et entraineurs ainsi que plus de 20 000 visiteurs.
Les Jeux 2019 seront l'évènement le plus important jamais organisé à Red Deer et dans le centre de l'Alberta et l'une des plus grandes manifestations tenues en Alberta depuis les Jeux olympiques de 1988 à Calgary, il y a près de 30 ans.
---
Ticket Update
Effective Jan 15, 2019 – all passes may be purchased online however they must be picked up at the Tickets Alberta Main Box Office in the Centrium at Westerner Park after Feb 4th.
Regular Box Office Hours:
Thursday – Friday:  10 – 6pm
Saturday:  10 – 4pm
The Tickets Alberta Box Office will be open daily during the Canada Winter Games.
–
À compter du 15 janvier – tous les laissez-passer peuvent être achetés en ligne. Cependant vous devrez passer les prendre au guichet de Tickets Alberta situé au Centrium au parc Westerner à partir du 4 février.
Heures régulières du guichet:
Jeudi et vendredi: 10h à 18h
Samedi : 10h à 16h
Le guichet de Tickets Alberta sera ouvert tous les jours pendant les Jeux d'hiver du Canada.
---
Schedule
For a full schedule of sporting events, click here.
–
Pour un calendrier complet des événements sportifs, cliquez ici.