November 1 - 5, 2023

Peavey Mart Centrium, Red Deer
Canadian Finals Rodeo
Powered By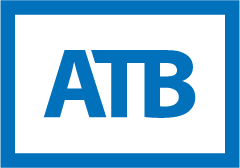 Single tickets are now on sale!
The very best rodeo contestants compete in 6 action-packed performances for the top prize from November 1st to 5th at the Peavey Mart Centrium!
Choose your favourite seat and take in all the action of CFR 49.
The Canadian Finals Rodeo is a world-class rodeo event that brings together the very best rodeo contestants and fans in the country. Over five days, all major pro-rodeo events will take place during all 6 performances including Bareback, Steer Wrestling, Team Roping, Saddle Bronc, Tie-Down Roping, Ladies Barrel Racing, and Bull Riding. As well, fans will enjoy Junior Steer Riding, Novice Saddle and Bareback Riding and Breakaway Roping during select performances.
Performance #1: Wednesday, Nov 1 at 6:00 pm
Performance #2: Thursday, Nov 2 at 6:00 pm
Performance #3: Friday, Nov 3 at 6:00 pm
Performance #4: Saturday, (Afternoon) Nov 4 at 12:00 pm
Performance #5: Saturday, (Evening) Nov 4 at 6:00 pm
Performance #6: Sunday, Nov 5 at 12:00 pm
---
You don't need a ticket to the performances to take part in the celebration;
you can catch onsite events each day, including a Cabaret with live music, Buckle Presentations,  and more – all free!
Also free again this year is parking – there is no charge to enter the Westerner Park grounds.
To stay in the know, follow us and visit the official CFR website.