tuesday - January 29, 2019

Centrium, Red Deer

$53-$112/Ticket
PAUL BRANDT
– The Journey Tour 2019 –
   With High Valley
Special Guest Jess Moskaluke
Featuring the Hunter Brothers
Paul Brandt is the most awarded male Canadian country artist in history. His 1996 debut RIAA certified Gold album Calm Before the Storm went on to sell one million albums internationally, propelled by the #1 single and wedding classic "I Do". Stateside, his #5 and #1 charting songs "My Heart Has A History", and "I Do" were the first to chart by a male Canadian Country artist on the US Billboard Top 20 since 1976.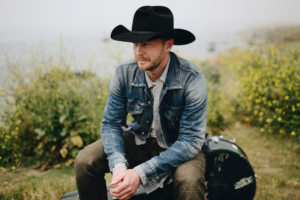 ---
These two brothers have back to back wins as Group or Duo at the Canadian Country Music Association Awards, six Top 5 hit singles, a number 1 radio smash, seven gold single certifications (including 2 in the US), a gold record certification, two JUNO award nominations, an ACM nomination, a CMT nomination, and an international record deal.
High Valley have become skilled digital citizens, building an avid fan base that is actively involved in selecting the duo's songs through the High Valley app and connecting with each other via social media. As a result, they have amassed more than 100+ million song streams worldwide – including 80+ million for first US Gold certified single "Make You Mine", and their Top 10 US radio hit "She's With Me.
---
An internationally celebrated artist, Jess Moskaluke continues to dazzle the country music world with her infectious love of country music. Acclaimed in 2017 as the first Canadian female country artist to have a song in the Top 5 since 2008 (Drive Me Away – #3), and the first female Canadian country artist since Shania Twain to achieve PLATINUM single status (with "Cheap Wine and Cigarettes"), she has achieved not one, but three Top 10 hits with her respective singles, "Kiss Me Quiet", "Take Me Home" and "Drive Me Away" and recently receive a GOLD award for "Kiss Me Quiet".
---
Four-time CCMA nominated, multitalented Hunter Brothers are dropping their brand new single, "Lost", on November 2, 2018. The must-see band of five brothers will hit the road this January for The Journey Tour 2019, a nation-wide tour alongside country superstars Paul Brandt, Jess Moskaluke and High Valley.
Their "Born and Raised" single reached Top 10 on Canadian country radio, and was included in CBC's 100 Best Canadian Songs of 2017. These Saskatchewan-raised brothers won two 2017 SCMA Awards, for Group of the Year and Emerging Artist Award, and was nominated for three others. Their debut album Getaway peaked at #1 on iTunes Canada's country album charts after it's release in March, 2017.